Deathmatch is as simple as it sounds. Two ships, small or large, fight each other around the center of the map.
While you are fighting the enemy ship, reward crates will appear around the center of the map. Use these to your advantage to bring down the enemy and win the match.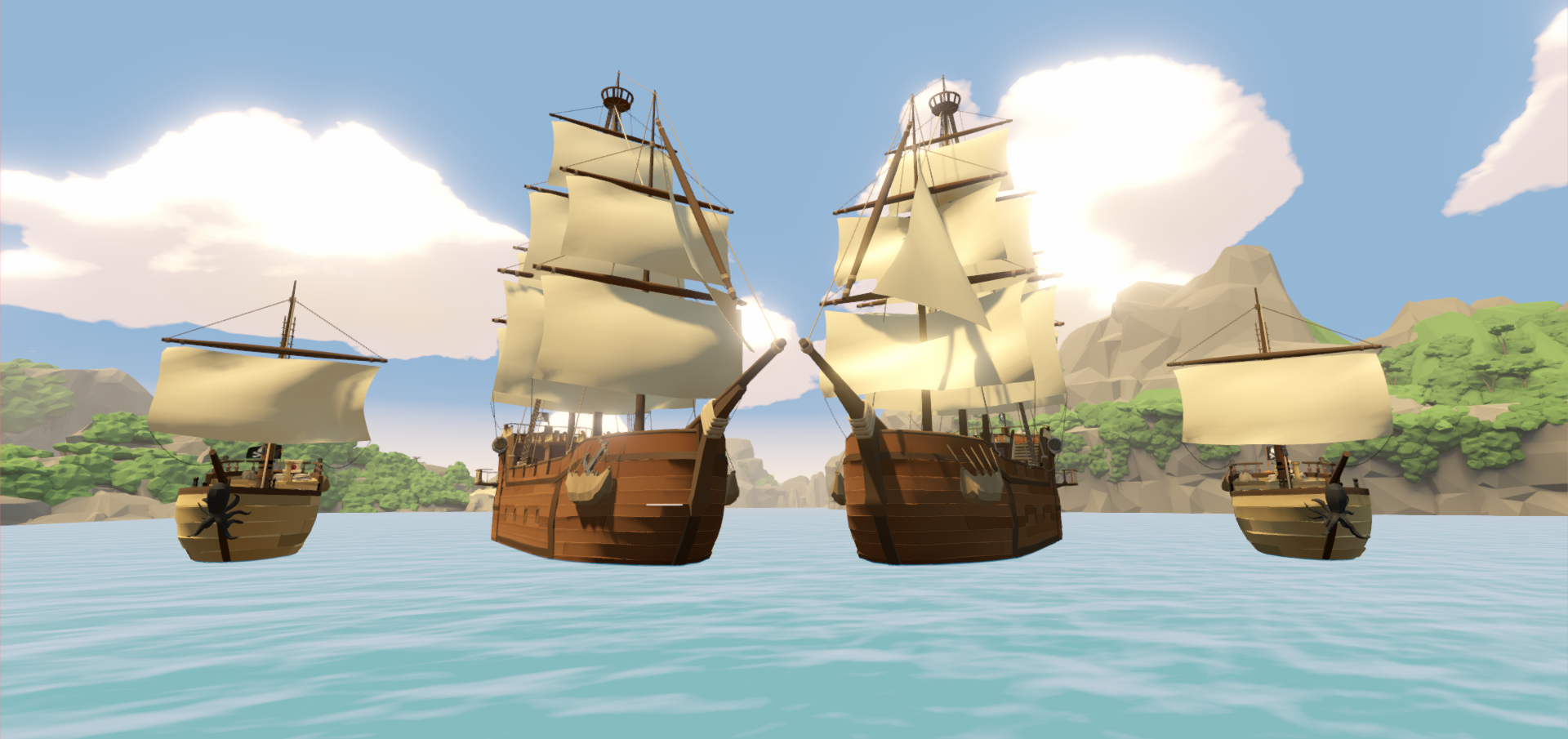 Large vessels can have a crew size of up to 4 members. We recommend at least two crew members when sailing a large ship.
The smaller boat is best for a crew of one or two members, it requires less maintenance compared to the large ship and is easier to control.
During the match, a reward will spawn every two minutes somewhere around the center of the map. Taking these rewards can give you a good advantage over the other team.
Some rewards, like the oil flask, can reduce your opponents speed in order to run them down in a chase.
Others, like the grapeshot, explode on impact and are used to deal maximum damage to the enemy ship and crew.