Your main goal in Crooked Waters is to navigate your ship and take down the enemy. Play solo, with friends or online strangers and become the most feared crew.
Before you start pillaging and plundering, round up a crew with a size of your liking. Invite your friends or join open games and enjoy online battles!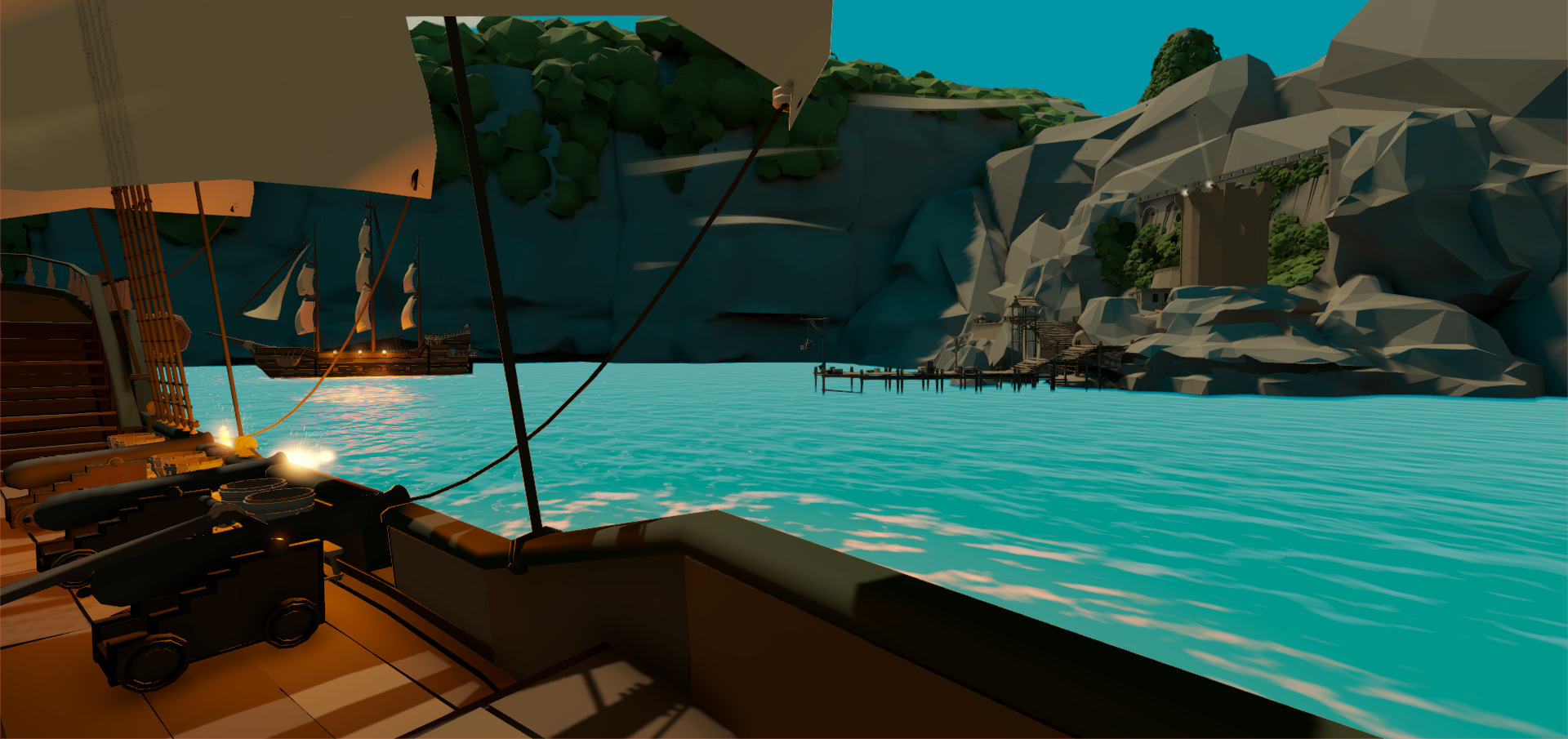 Destroy enemy outposts and take down the grand fortress in the Conquest game mode or fight the enemy team in a classic deathmatch standoff.